You Are Here: Artwork Guide
ArtWork Guide 101
ANY ARTWORK DESIGN
FREE OF CHARGE
What If I only have text?
Any Typeset Free!
Tell us what you want:
Can I get
"Class of 2018"
printed with a specific font?
maybe...Arial or Ballpark?
What If I want a different style?
Any style!
What If I only have my logo in JPG or GIF?
Any vector!
Garment Decor Artists will recreate it to be production ready.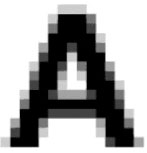 What file format should I send?
Any format!
Can Garment Decor artists bring my idea to life?
Any idea!
Keep calm, you'll receive a FREE design preview
in less than 24 hours.
Any design preview!
Ready to get started?
Shop Our Most Popular Products Here
Call Us

Tel: 855-942-7636 (Toll Free)
Monday to Friday
6:00am-6:00pm PST

Email Us